Daily Announcements
May 24th, 2018
HAVE A GREAT SUMMER EAGLES!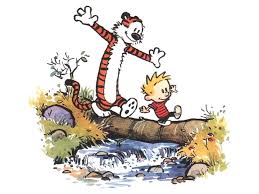 | | | |
| --- | --- | --- |
| MENU | Breakfast | Lunch |
| Thursday | Cooks Choice | Cooks Choice |
Thursday May 24th, 2018
| | | |
| --- | --- | --- |
| | 1:30 pm Dismissal | Last Day of School |
| 1:30 pm | Youth Football Camp | Entering grades 3-8 |
| 1:45 pm | Youth Basketball Camp | Girls entering grades 3 & 4 in the Old Gym |
| 5:00 pm | Elementary Carnival! | Volunteers still needed! |
Student Recognition:\
Student Announcements:
We are in need of more student volunteers to help with the Elementary Carnival. Middles School or High School students are eligible. Sign up in the elementary office to help out with this great event! (Some coaches are offering points towards your letter to help out with this event, check with your coach to see if this works for you.) See you all there!

Sophomores and Juniors - be sure to check your email for the Post Prom Location survey.

Your lunch accounts must be paid before you can be signed out by the kitchen. Please pay up your lunch account ASAP!

What to do over the summer? Arlington Public Library along with YAAC ( Young Adult Advisory Council) is offering a Book Tasting June 27th at 7:30 at the Arlington Auditorium for 7th-12th graders. Come to the "Library Cafe" and sample exciting new books, hang out with friends, and, of course, have some snacks! Please sign up in the school library or the Arlington Public Library by June 22. Check out our Facebook page at Arlington Nebraska Public Library for more events...

All library books and materials will be due the this week. There is no more check out this year. Sign-out sheets will not be signed until all books are returned and fines paid.
Nebraska Irrigated Seeds is looking for dedicated and hard-working individuals that are not afraid to get their hands dirty. Job will consist of walking corn fields and either cutting out rogues or pulling tassels. No eperience necessary, they will teach and show you what to be looking for. It is a great way for kids to earn money and get their first job experience. There will be an open house Friday June 8th from 4-7 pm at the Bean Plant (919 W 23rd St) for individuals 12 and older who wish to apply for a job on the Nebraska Irrigated Seeds Roguing and Detasseling crew. Packets may be picked up after May 1st from 8 am to 4:30 pm Monday to Friday at their corn plan at 2005 N. Sommers. To have the packet emailed, call 721-6438 and ask for Rebecca or email rmanzer@niseeds.com. The hourly wage will be $9 (plus opportunities for attendance and performance bonus.) You can also see their flyer in the guidance office.

There are Teen Driver Education pamphlets from the Nebraska Safety Council in the office for any students interested in taking driver education classes in Arlington this summer.
Athletic Announcements:
Students who are interested in running cross country next fall but were unable to attend the meeting last night should stop in and talk with Coach Horner today or tomorrow.

If you are interested in our Arlington Eagles Volleyball camp and are in grades 3-11 please pick up a form in the high school office. Forms are due back May 31st.
Guidance Information: